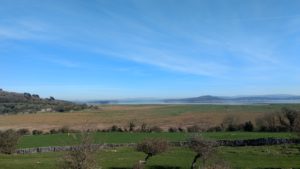 I have to admit to feeling a little nervous about attending a Camp in Cumbria before March had even waved us goodbye. Reports of snow on higher ground by friends the previous week hadn't helped that feeling. I may be a southerner by birth but my paternal family are all northerners and I'll have lived under northern skies for fifteen years this September. I am a northerner at heart, and we are made of sterner stuff. So as Saturday dawned cool and clear I donned a thermal vest under my T-shirt and fleece and headed towards Grange-Over-Sands and the Humphrey Head Centre where The Druid Network were hosting a "Leap into Spring" event.
I love the Lakes with a deep abiding passion, many of my childhood holidays involved fishing at Arnside, woodland rambles near Kendal, minnow trapping at the Troutbeck, scrambling around at the feet of Shap. To name just a few activities. And it was during these holidays that my love of folklore and myth probably first took seed. Both my father and grandfather were excellent story tellers, and the raucous songs and tales they made up for my delight are memories that make me smile even on the greyest day. So it was great news to me that the location of my weekend adventures was purported to be the site where the last wolf was hunted down and killed and that a great story accompanied it. A story that has been brought to my attention, for no apparent reason a number of times over the last few months. So obviously it has some as yet unknown lesson to teach me. So as the start of my adventure through the landscape of the last wolf I thought I might share its sad tale.
The Last Wolf

Once upon a time, for after all it's important for all good stories to start like that don't you think? There lived a very powerful family who resided in a beautiful tower near the village of Allithwaite. In those days the landscape was different to the one we know now. It was a much wilder place. Inhabited by much wilder creatures. Possibly the most fearsome of which was a ferocious wolf. His howls could be heard all across Over-Sands and on moon lit nights the local peasants brought as many of their sheep inside as possible for the Wolf had a voracious appetite.

The beasts indiscriminate hunting went on for many years before the common folk could take no more and pleaded with their lord to help them. To rid them of this menace. Sir Edgar Harrington listened to his serfs and swore to rid them of the predator. He called to all the Lords and Knights across the region asking for aid. If they caught and killed the wolf then half his lands and the hand of his orphan niece Adela would be theirs as reward.

Now Adela was less than happy with this state of affairs, but as an Orphan ward there was little she could do. All she could hope for was that either that the wolf escaped to hunt another day, or that the man to which she would be wed was an honourable and decent man. She knew though that her heart would never belong to any other man than John. The son of Sir Edgar. As children they had played together and as they had grown so had their love. Once he came of age John had asked his father for her hand but had been refused for Sir Edgar saw great alliances that could be made with her marriage. John left in anger to travel to the Holy lands swearing never to return. Leaving a grieving Adela behind.

So as the appointed day arrived nobles across the land assembled. Forming the greatest hunt the land had seen since Arthur had valiantly pursued the elusive White Stag. Adela pleaded with her ward begging to accompany the men so that she may see the triumph of the man to whom she would be wed. Finally he agreed and as her horse was being saddled a mysterious knight arrived to join the hunt. Mounted upon the most magnificent glowing white Arabian stallion the knight refused to dismount or remove his visor whilst the final preparations were made. Instead he silently watched the fair maiden.

The horn sounded and the hunt began. The Wolf a wiley old beast led them a merry dance. The hunt zig zagged across the land, from Coniston to Windermere with many an erstwhile suitor falling by the wayside. Finally the chase led the remaining pack to Humphrey Head with the mysterious knight leading. He cornered the beast and speared him through his heart. Turning to Adela he lifted his visor to reveal to his prize that he was her long lost love. Sir Edgar seeing the truth of the situation summoned a learned Monk from Cartmel Priory who happened to be in the retinue. He instructed the Monk to marry the couple there and then. In front of the holy well that springs even to this day from the foot of the cliffs at Humphrey Head.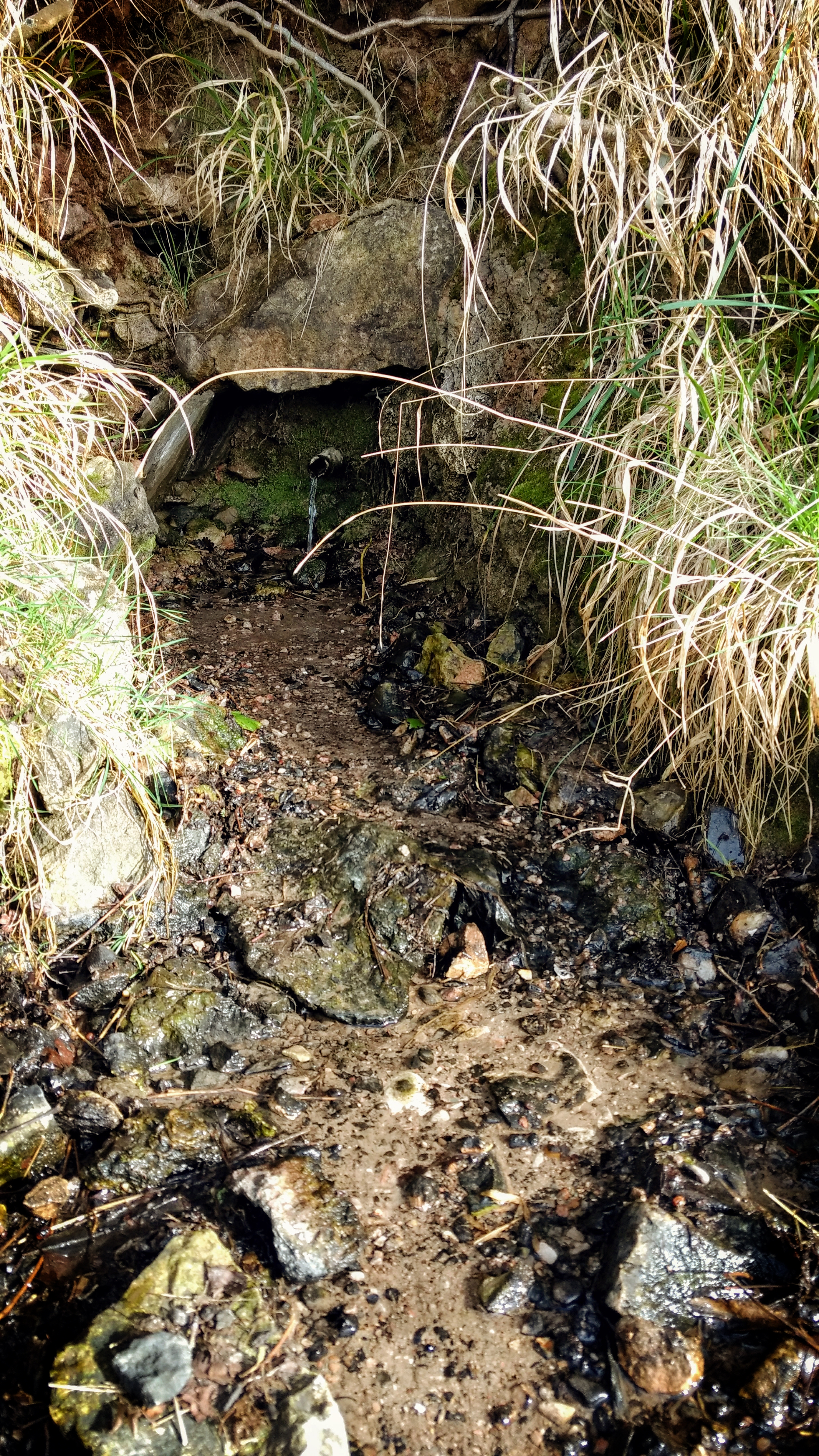 It is a truly wonderful tale, full of some very interesting motifs which could be remnants of long lost sovereignty stories. The maiden being married to a mysterious knight who is mounted upon an otherworldly white beast. But what is even more fascinating is that the myth has now become inextricably link to the geology of the land.
Firstly the Holy well which although somewhat sad and neglected still remains to this day. It is mineral rich and tastes a little like Alka Selzer with a slightly silky/slimey texture. And although the water is heavy with salts and minerals it is obviously unpolluted as small freshwater shrimps could be seen swimming in the small pools where the water collected as it trickled down to the marshes just a few meters below.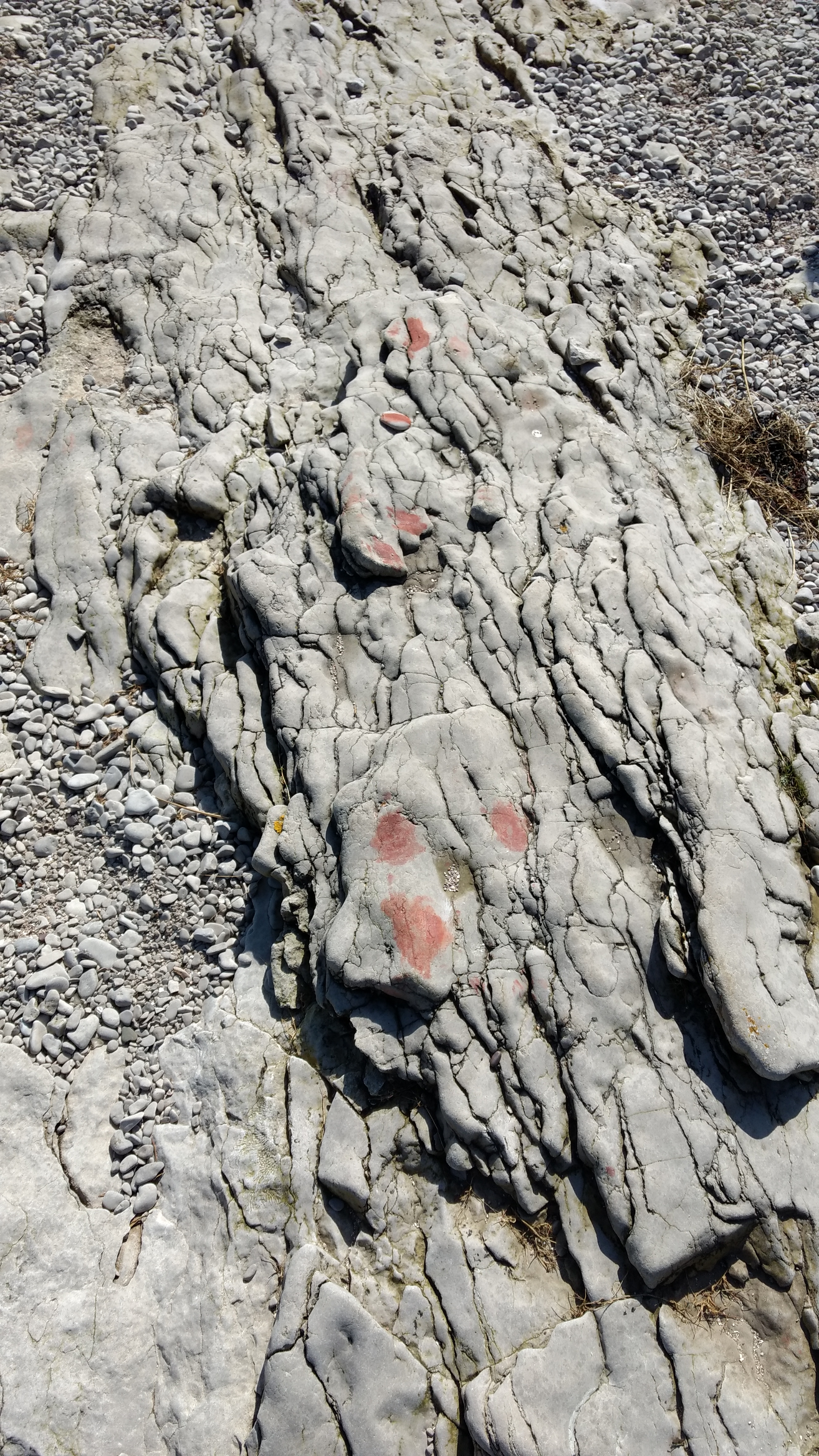 Secondly is the Haematite which can be gathered in the shingle at the foot of Humphrey Head. This is a black/reddish brown stone which is high in Ferric Oxide. It is sometimes known as Blood stone. A good way to identify the stone is to give it a quick lick and rub it against a rock, if it comes up red then you know you have the right rock. Of course if you have a magnet on your keyring you will also be able to test the stones as even if the Iron content is fairly low you will feel a slight draw to the stones. Might be a bit more sensible than licking them. But hey where is the fun in that! And if you do lick them, you can see how these stones have become linked to the story of the last wolf, their Magickal red stains are the drops of blood shed by the Wolf before he met his final demise on the cliffs above.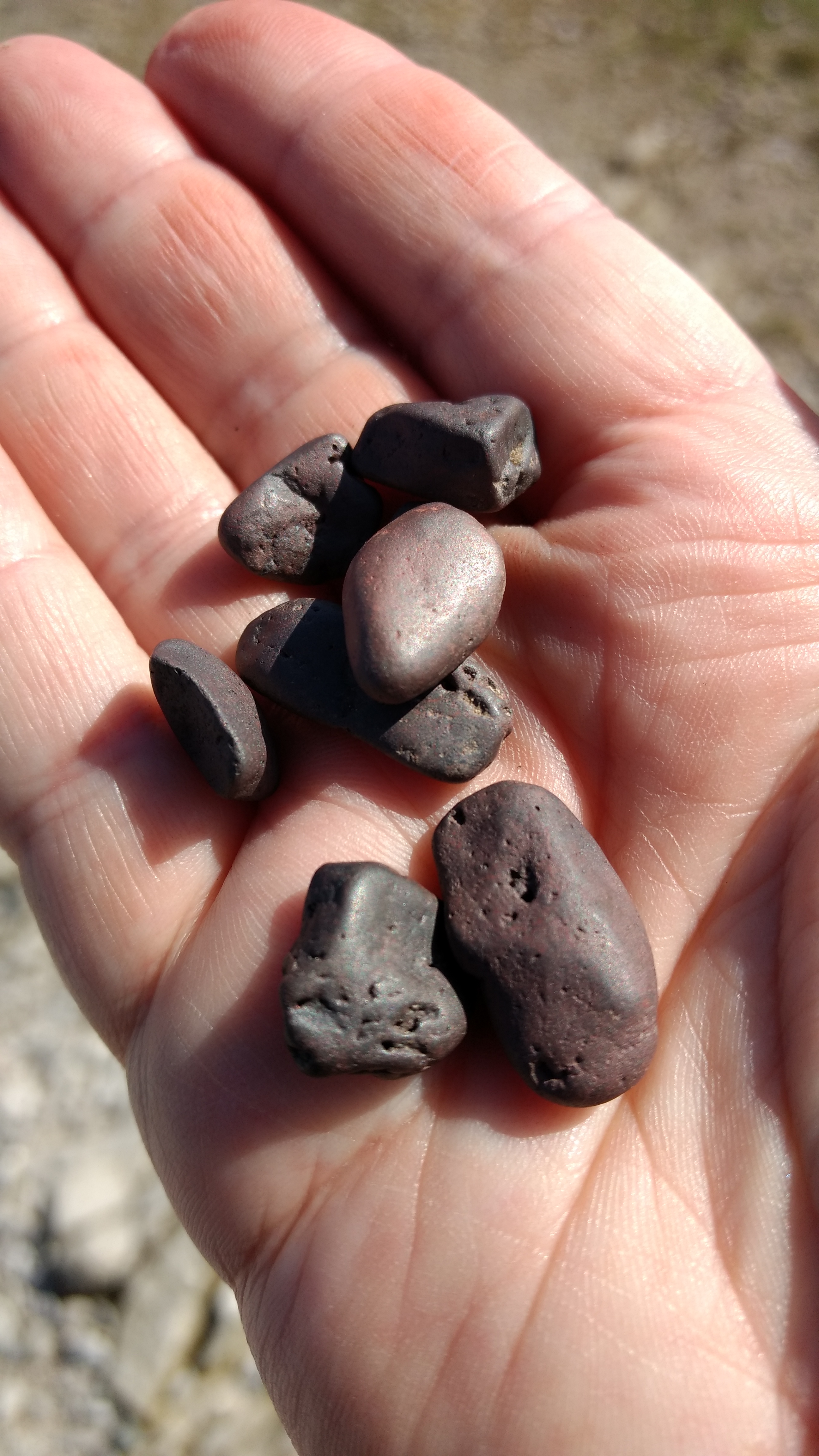 It is claimed that Haematite is great for protection, grounding and dispelling negativity. And I have used it for that purpose previously but the stones I gathered have now found themselves upon my Brigid altar, after all a Goddess of Smithcraft could definitely use some Iron ore.
It was a truly wonderful day full of myth and magick and a sense of sacred within the landscape. I cannot wait to go back to visit and explore more. Perhaps even discover other legends about the surrounding lands. The Woodspirit camp is being hosted there this year. That sounds like a promising adventure.