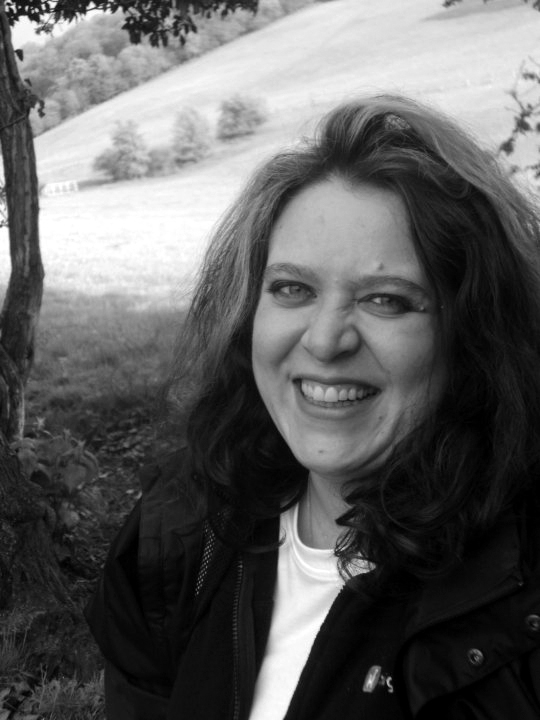 Ive been agonising about this bio for ages, I never know what to write, Ive seen some excellently written ones that are concise and give you a feel for the author of a blog without you having to read their life history. I've also read a few that make the author sounds like a pretentious twerp. Anyway without further ado here goes.
I am a daughter, a sister, a mother and a wife, I am short, a little rotund, I like to call it voluptuous, my hair is wild and reddish brown and I am of dubious heritage, being predominately of Irish/Spanish extraction, this genetic mix means, as I like to say, that I'm a bit temperamental, my friends say, mad as a box of frogs. Ive worked in a number of roles including electronics engineer, computer scientist and teacher, and currently as an aspiring author. I also have the deep honour to be one of the first Torchbearers of the Covenant of Hekate, where I help facilitate learning, growth and understanding of the Goddess Hekate.
I am a reader of Tarot and other divination techniques and am a member of the Tarot Association of the British Isles (TABI), I draw, paint, knit, crochet and spin; I am an amateur photographer and I sometimes like to partake in excessive exercise; and whilst all of the aforementioned may serve to give the reader an idea of who I am, all those experiences have done is to guide me to the point I am at now, which is an enternal student of the Occult and a Priestess of Hekate.
If you would like to know more about the Covenant and the teaching I can facilitate, or would like to know more about my writing, I welcome enquires and well thought out discussion and I can be contacted here.