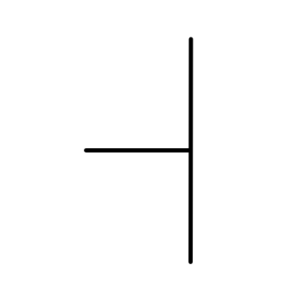 As I mentioned earlier this year, I am spending much of the next year studying the Ogham and by default the lore and uses of the trees in the Ogham sets. As May has come around it became very obvious as the sultry scent of Mayflower assaulted my nostrils each time I went walking that my tree for this month had to be The Hawthorn. It's latin name is Crataegeus Monogyna and It is a member of the Rose family. It normally flowers between May and June. However, there are several different varieties including ones that flower twice a year (Summer and Winter) and one with pink flowers. Other names include the following:
Whitethorn

Mayflower

May Tree

Thorn Apple
Fruits are known as 'Haws' and are edible and make a reasonable fruit 'leather' and a great chutney, however care must be taken to de-seed them as they are quite toxic.
Medicinally the Haws are also considered good for the heart. Although caution should be taken to consult a medical practitioner. Strung as beads on a red thread the berries are considered to be a powerful protection amulet. The bark can be used to make a black dye. 1
Associated with Beltane and all May Day celebrations. It is sacred to both Pagans and Christians. Folklore says that the Glastonbury Thorn sprang from the staff of Joseph of Arimathea and in Staffordshire an old folk rhyme claims that "Under a thorn, Our saviour was born" as well as it being believed that the Crown of thorns worn by Jesus on the way to the Cross was made from Hawthorn.
In Ireland even to this day it is believed to be Fairy tree if stood alone. However if part of a hedgerow it is thought to ward off malicious fairies. The connection with the Fae seems to be very important during Beltane, Summer Solstice and Samhain. It is considered very bad luck to interfere with a 'Fairy Thorn'.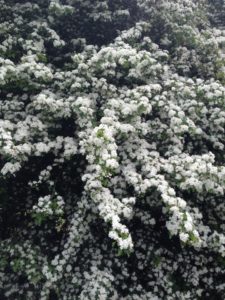 These trees are considered very liminal in nature. And the locations in which they grow are thought not only to be great places of power but also spaces where the veil between this world and the other is the thinnest. Therefore performing divination, energy healing, communing with the Genius Loci are all great activities to carry out under the watchful presence of a Hawthorn tree. 2
Finally Hawthorn trees that stand guardian at 'Holy Wells" are often hung with Clooties, these are strips of cloth either charged with a prayer or dipped in the sacred water and used to bathe the sick person before being hung out upon the tree. In Appleton in Cheshire there is a tradition of bawming (decorating) the tree. The following song known as "The Bawming song" has some interesting tree attributions which reinforces the commonly held belief that lone Hawthorn trees are places where both the Fae and Humans meet for lovers trysts.
The Bawming Song


The Maypole in spring merry maidens adorn,
Our midsummer May-Day means Bawming the Thorn.
On her garlanded throne sits the May Queen alone,
Here each Appleton lad has a Queen of his own

Chorus:

Up with fresh garlands this Midsummer morn,
Up with red ribbons on Appleton Thorn.
Come lasses and lads to the Thorn Tree today
To Bawm it and shout as ye Bawm it, Hooray!

The oak in its strength is the pride of the wood,
The birch bears a twig that made naughty boys good,
But there grows not a tree which in splendour can vie
With our thorn tree when Bawmed in the month of July.

Chorus

Kissing under the rose is when nobody sees,
You may under the mistletoe kiss when you please;
But no kiss can be sweet as that stolen one be
Which is snatched from a sweetheart when Bawming the Tree.

Chorus

Ye Appleton Lads I can promise you this;
When her lips you have pressed with a true lover's kiss,
Woo'ed her and won her and made her your bride
Thenceforth shall she ne'er be a thorn in your side.

Chorus

So long as this Thorn Tree o'ershadows the ground
May sweethearts to Bawm it in plenty be found.
And a thousand years hence when tis gone and is dead
May there stand here a Thorn to be Bawmed in its stead.

Chorus

Sung to the tune of "Bonnie Dundee" 3